What's new?
I'm getting back into drawing, making a few changes on this website (and host), and deploying Asterisk at work.
Useful or interesting things
About Paul Gorman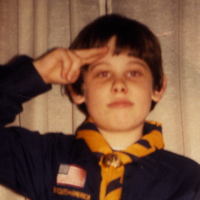 Me, circa 1985 🤘
I grew up in a suburb of Detroit, Michigan. At Western Michigan University, I majored in Philosophy and English Literature. I now work as Director of Information Technology for a property management company in southeast Michigan. My hobbies include computer programming, writing, and roleplaying games.
The best way to get in touch with me is to email paul at paulgorman.org.